$ 10.98
(including GST)
Sign up to receive daily offers like this and never miss out again!
The high quality belt provides excellent support for your lower back and waist. It provides lumbar and abdominal support to sufferers of moderate to high back pain, muscle pain, muscle injury, abdominal strains & injury.
The level of compression can be simply adjusted using the strong elastic webbing. It is terrifically comfortable even when sitting.
Now available with 6 flexible ribs across the back for provides additional strength and support. These provide excellent support when lifting, or can be removed if more flexibility is required.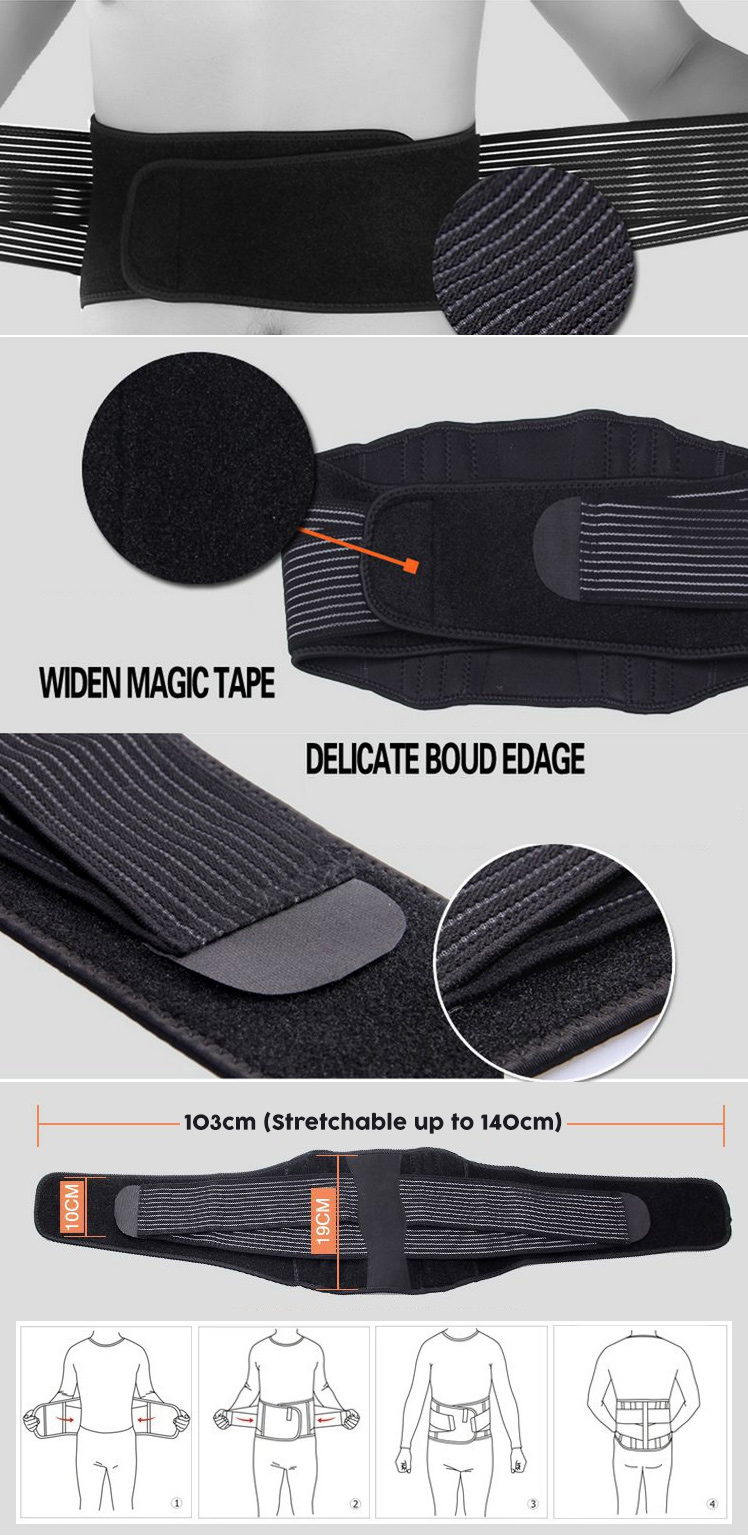 Features:
Flexible lumbar support pads
Suitable for men and women
Helps maintain upright posture to prevent further aggravation of back pain or strains
Tapered abdominal support panels
Inserts for extra support and rigidity in the back
Adjustable velcro fasteners
No restriction on movement & provides support to lumbar and spine, and in the relief of mild to moderate low back pain, sprains & strains
Also suitable as a trimmer to tuck all the loose bits in around the waist
Made from comfortable neoprene for warmth & compression; with non-slipping webbing to keep belt in place
Suitable for waist sizes between 65cm - 110cm
Important Medical Information:
IF YOU THINK YOU MAY HAVE A MEDICAL EMERGENCY CALL YOUR HEALTHCARE PROVIDER IMMEDIATELY.
Information is neither intended nor implied to be a substitute for professional medical advice.
Always seek the advice of your physician or other qualified health provider before starting any new treatment or with any questions you may have regarding a medical condition.
Specifications:
Size: 103cm (Stretchable up to 140cm) x 19cm
Colour: Black
Package Includes:
Availability:
Please allow up to 1-3 weeks for delivery
No pickup