Pink, purple (randomly picked for dispatch)
$ 2.98
(including GST)
Sign up to receive daily offers like this and never miss out again!
The Largest AluminiumWallet you have ever seen!Itis specially designed to fit Australian notes, so you don't have to even fold them!
This lightweight and slim brushed aluminium wallet that easily holds it all. It is both fashionable and functional. Sleek, ultra slim, trendy, super light and virtually indestructible.It has an accordion design so it's easy to access your cards from the wallet and an easy-open latch. Protect against RFID scanners used to steal credit cards, this wallet can organize and hold all your items safely and securely.
This is a stylish accessory for both men and women.
What is RFID
Radio-frequency identification (RFID) is a technology that uses radio waves to transfer data from an electronic tag, called RFID tag or label, attached to an object, through a reader for the purpose of identifying and tracking the object. Some RFID tags can be read from several metres away and beyond the line of sight of the reader. The application of bulk reading enables an almost-parallel reading of tags.
Nowadays RFID tags have been attached to many objects, including your credit card, bank card, healthcare card...etc; makes you vulnerable to identity theft when they can easily steal your information (including your bank account, credit card number...etc) by just standing next to you.
Protect Yourself
Prevent electronic pick-pocketing, identity theft, and payment fraud by breaking blocking the personal information being sent by radio waves from your credit cards, passports, and other ID cards - Use Identity Stronghold RFID blocking products.
RFID and Electronic Pick-pocketing
The RFID chip in a credit card emits the account number, expiration date and other information.
100 million credit cardsnow have this contactless technology embedded into them. However, over the next 2-3 years, it is expected that credit card issuers will replace every single magnetic stripe credit and debit card with a new contactless smartcard. Why shouldn't they These cards seem to make it all easier. So much easier that some folks are reading your credit cards before you even take them out of your wallet.
RFID chips now exist in:
Chase's Blink Credit Card
MasterCard PayPass Credit Card
Many Corporate IDs
Many University IDs
United States Passports
How does an RFID Blocking Wallet protect you
Imagine some of these possible real-life scenarios:
A shadowy character crouches unseen in the bushes. Armed with a laptop. He watches as his prey walks by. Invisible radio waves emitting from the credit-card in his wallet get picked up by the laptop, recorded, and saved onto a cloned card. For all intents and purposes, this man becomes you, and has decided to go shopping.
Or maybe he picked up the passkey that lets you into your office building. With ease, he can now walk into your secure office building and steal your company's equipment. The next morning, security guards are waiting in your cube to have a chat.
Credit card companies and governments are putting RFID chips in your cards and identification, sometimes without your knowledge. Protect yourself and your money with a wallet that specifically inhibits those radio frequencies from escaping until you pull your card out.
Please click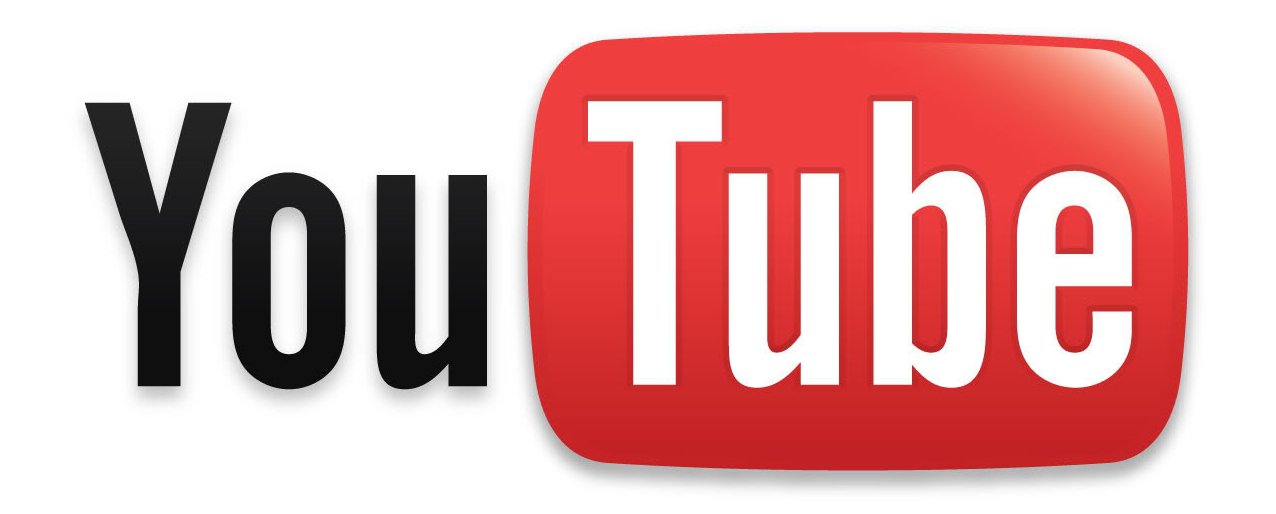 if you wish to see demo videos of similar products.
NOTE: the videos above are for demonstration purpose only, the actual product might be slightly different.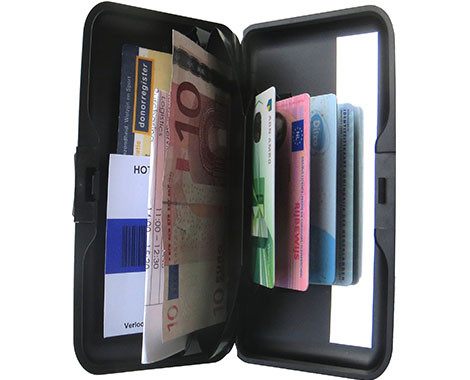 Features:
Blocks RFID scanning of your credit cards by thieves
Excellent protection of data chips in the cards from electro-magnetic radiation
An easy open and close clasp
No more bent business cards or damaged credit cards
Crafted from high quality aluminium, durable & stylish
Lightweight to fit comfortably in pocket or purse
7expandable pockets,4for credit cards, 3 for coupons and (unfolded) notes,made of resistant PVC
Specially designed extra large pockets to fit Australian notes
Strip mirror and even room for a pen
Specifications:
Material:

Aluminium

outer, plastic inner
Size: 173x 84x 22 mm approximately
Weight: 130g
Colour: Pink or Purple(Random Colour for dispatch)
Package Includes:
1x Extra Large Card Wallet (Random colour from pink or purple)
Availability:
Please allow up to 2-3 weeks for delivery
No pickup
==== Other colours available, please click the image below ====